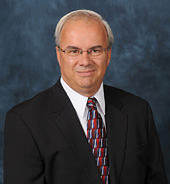 Néstor Wagner
Is the Founder and Director of Education of the Southern California School of Interpretation in Santa Fe Springs, California. In business since 1993, he specializes in training state and federal Spanish language court interpreters as well as immigration court, medical, and administrative hearings interpreters.
Mr. Wagner earned his Master's degree in Aeronautics and Astronautics in 1990 from the University of Washington and is also a Certified Court and Medical Interpreter in the state of California.
Mr. Wagner has earned a solid reputation among the Spanish language interpreter profession and community. He is the training leader who fully adopts and implements the latest technology as a trademark feature of both his onsite and online training programs.
---
Juan Carlos Morales
Is a Certified State and Federal Court Interpreter. Mr. Morales is a former student of our first medical interpreter class of 1993. He has been teaching both the Court and Medical Interpreter programs since 2002. He is the instructor with the most seniority at SCSI.
Mr. Morales earned his B.A. from Universidad Nacional Autónoma de México and his A.A. from Los Angeles City College. He is also the President and CEO of All Star Interpreter Service, Inc.
Mr. Morales is a staff interpreter for the Los Angeles County Superior Court, a former business consultant, a bilingual instructor for medical firms and a Fortune 500 firm. He is also a conference interpreter for the national and international markets, and simulcast interpreter for KVEA, Telemundo.
He is the first instructor from the Southern California School of Interpretation to earn the certification from the National Board of Certification for Medical Interpreters, based in Washington, D.C. and the certification for healthcare interpreters issued by the Certification Commission for Healthcare Interpreters (CCHI)
---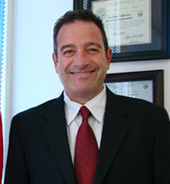 Carlos Calvo
Mr. Carlos Calvo has a background in journalism and communications. He is also a Certified Court Interpreter in the state of California. He has been a court and medical instructor for SCSI since 2001.
To underscore his professional background, he is the only instructor who has taught at all of our former on-site locations in San Diego, Corona, Fresno, and Las Vegas, Nevada between 1995 and 2007.
Mr. Carlos Calvo is also the first online examiner for our court and medical interpreter programs, launched in 2006. With his knowledge, dedication and guidance, Mr. Calvo has been instrumental in helping our online students in the U.S. and worldwide earn their interpreter certification.
Mr. Calvo is currently based out of Las Vegas, and serves the Nevada Courts as a court interpreter. He is often invited as a guest instructor and lecturer at our main campus in Santa Fe Springs, California.
---